Committee Members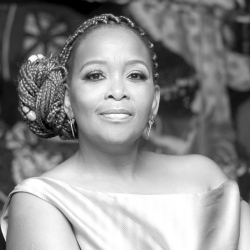 MATHE OKABA
CEO – ASSOCIATION FOR COMMUNICATION AND ADVERTISING
Mathe is a consummate business professional and entrepreneur with over 23 years' experience spanning the advertising, media, sponsorship and events industries. With a passion for strategy, planning and project management, she has built a solid reputation as a successful leader and team player. 
She started off her career in advertising and progressed into media, where she spent a number of years at the SABC, eventually taking on the role of General Manager at SABC 3, the broadcaster's flagship station. 
Looking to spread her wings, Mathe moved into the financial services industry as a senior Sponsorships and Events Manager, prior to exploring her entrepreneurial abilities with the launch of a holding company that provided communication, design and media solutions to clients. It was here that she focused on her core abilities of strategy development and execution, and new business acquisition. 
As a cancer survivor she is highly committed to the education of disenfranchised women about self-care and nourishment throughout their battle with this dreaded disease.  
Within the industry, growth as a whole is paramount to Mathe, thus encouraging and driving the involvement of smaller industry players and advertising professionals at the "adults' table" is a critical and personal deliverable in her role as ACA CEO.  
Mathe is currently studying toward her Master's in Business Administration (MBA) at the University of Roehampton in the UK, holds a qualification in Advertising from the AAA School of Advertising, a Certificate in Management Advancement Programme from WITS and a Certificate in the Leadership Development Programme from GIBS.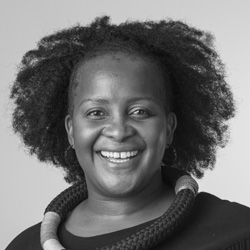 KAGISO  MUSI 
GROUP MANAGING DIRECTOR – META MEDIA
Meta Media South Africa is a data-led, full-service media agency. The agency focuses on analysing and uncovering insights from the most granular forms of data and utilising that data to connect brands and consumers. 
Kagiso has holistic marketing communications experience and has been trained in its diverse value-chain. She uses this multifaceted experience to approach business opportunities more strategically and to solve business and brand challenges more holistically.
She has helped develop leading positioning and branding communications for local and international blue-chip clients and has a proven history of designing successful marketing and communications campaigns for organisations across various sectors. Kagiso's experience spans sub-Saharan African with a specialisation in telecommunications, financial services, retail, digital services and media. 
A graduate of the AAA School of Advertising and Wits Business School, Kagiso also holds an MBA from the University of Roehampton London. She is a member of the MAC Transformation Charter Council, and a trustee on the Board of Young Entrepreneurs South Africa; a member of the G20 entrepreneurial alliance. Kagiso serves as the Chairperson of the inaugural Effie Committee South 
Africa and has served as a judge in various advertising awards including the Apex Awards. 
Kagiso is driven to help identify improvement initiatives through brand and communications strategy and content delivery, hearing the customer through data and using the data to find appropriate channels to speak to the customer and elicit positive change.  
KARABO SONGO 
GROUP CEO, HOUSE OF BRAVE 
Karabo is a qualified brand specialist and entrepreneur with business interests that focus on the advertising and marketing industry. With management experience that ranges from Technology Services, Hospitality/Leisure & Marketing/Advertising Investments, he currently runs a marketing/communications investment group – Fastgro Marketing and Comms – with its current largest investment being Brave Group, with varied interests in the industry value chain and various corporate local and global clientele.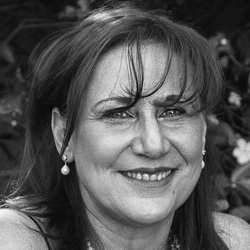 SHARON BERGMANN
FINANCIAL MANAGER AT ACA SECRETARIAT
Sharon is a modern-day globally enlightened finance leader within the Ad Industry with over 30 years' experience in leading and managing strategic business units in challenging environments. Previously Financial Director of an ad agency with global ties, she joined the ACA Secretariat as Financial Manager in October 2019. Sharon's passions lie in the transformation of the advertising industry and she believes it should be regarded as a profession not an industry.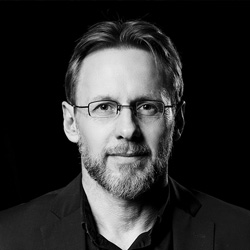 GARETH LECK
GROUP CHIEF EXECUTIVE OFFICER AND CO-FOUNDER OF JOE PUBLIC UNITED
Gareth completed his BCom degree at the University of Cape Town in 1994 and in 1995 he completed a postgraduate in Marketing at AAA School of Advertising. Gareth co-founded Joe Public with Pepe Marais in 1998 and currently sits on a number of boards, including the Association for Communication and Advertising and the Loerie Awards.
In 2018 and 2019 Joe Public United was rated as Agency of the Year at the Loerie Awards and is currently ranked as one of the top independently owned South African advertising groups.
Gareth's passion and belief lie in the creativity of business and the business of creativity.
IVAN MOROKE
CEO KANTAR TNS AND KANTAR SOUTH AFRICA
APEX JURY CHAIRPERSON
Ivan's formal career in marketing started at the coalface of direct selling for British America Tobacco (BATSA), followed by various managerial roles across the marketing value chain at the company. He went on to assume various leadership roles within South Africa's leading communication and marketing consultancies like Added Value, Lowe Bull, TBWA and Yellowwood. He went on to open a marketing insight and strategy consultancy. He assumed the roles of CEO at Kantar TNS in 2018 and CEO of Kantar South Africa in 2019. Ivan is the current APEX Jury Chairperson and holds a BCom degree in Economics and Business Economics.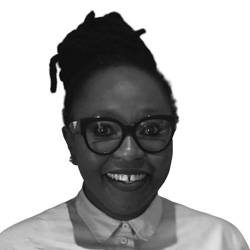 MPUME NGOBESE
MANAGING DIRECTOR – JOE PUBLIC CONNECT
Mpume joined Joe Public in 2013 as the Business Unit Director where she spearheaded a vast portfolio of brands that include the development of brand strategy and ATL campaigns for various brands. 
Starting her career in 2002 at Johnnic Publishing, Mpume kept her positions in the industry far from static as she continuously found the opportunity to grow and further her knowledge, skills and expertise within the industry. This was evident when she became the Account Director and later the Business Unit Director in 2008 at Yellowwood, where she transformed brand strategies into design strategies within various disciplines such as packaging design as well as 2D, 3D and 4D design. 
In a world that is driven by technological and digital advancement and innovation, it is clear that Mpume strives to stay one step ahead of the latest trends and developments by broadening her range of knowledge and skills within marketing and advertising.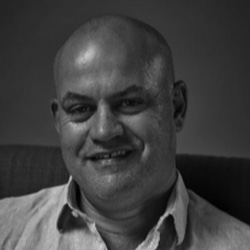 ANDREW BRAND
CEO, 99c
Andrew is founder and CEO of 99c – one of South Africa's largest independent full-service advertising and communications agencies.
Since opening in 2008, 99c has grown to almost 400 staff and has offices in Cape Town, Johannesburg and Lusaka.
Clients include blue-chip brands such as Shoprite, Checkers, Ackermans, Spur, PUMA, Vinimark and Vital Foods, and the agency delivers multi-disciplined work across Southern Africa, Africa, EMEA and Australia.
KHENSANI NOBANDA

Group Executive, Nedbank
Khensani Nobanda is the Group Executive for Marketing and Corporate Affairs at Nedbank. Her marketing career spans 18 years, working across a number of local and multinational organisations. Her first marketing role was at Unilever where she started as the Rama Assistant Brand Manager. Kensi's Unilever career culminated in her running the Skin Category for Unilever in Africa, Middle East and Turkey, based in Dubai. She has also worked at Diageo, South African Breweries and Vodacom where she was before she joined Nedbank in September 2017. Kensi is passionate about brands, especially brands that are purpose led, and embody that purpose in everything that they do.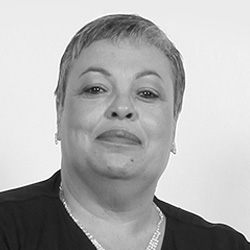 MELANIE PLATT
EXECUTIVE PA TO CEO OF ACA
Melanie Platt is an Executive Personal Assistant and currently the Executive PA to the CEO of the Association for Communication and Advertising (ACA). Melanie's career spans … years. She holds a Secretarial Diploma from Drake International College. During her career, Melanie started at Standard Bank where she spent 16 years climbing the corporate ladder from being a typist and receptionist to working for the C-Suite Executives of the Commercial Property Finance division as a Personal Assistant. She joined the ACA in 2006 as a contract employee to assist with administration and secretarial functions to the ACA Secretariat after which she was offered the permanent position as Executive Personal Assistant to the Chief Executive Officer.
EDITH VENTER
CEO Edith Venter Promotions
Edith Venter Promotions has rebranded in celebration of 20 years of Spectacular Functions, Unexpected Experiences, Charity Work and Friendship.
They are a strategic brand communication agency that uses events to:
ENGAGE the audience
COMMUNICATE key brand points
ACTIVATE with precision to leave a lasting brand experience
They can execute events anywhere in the world, and deliver a truly world-class experience!
They have very strong ties with all media, from print to television and social media.
Over the years Edith has developed an incredible database, including local and international celebrities, corporate executives and government.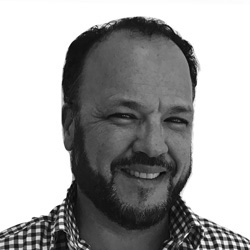 FRANCO D'ONOFRIO
FOUNDING PARTNER TWIGA COMMUNICATIONS
Graduating with Honours in Political Studies, Franco made his way into the world of FMCG. Fifteen years in the FMCG industry has provided him with a deep understanding of the FMCG market, and also the 'business of branding' – product development, packaging formats, marketing and sales.
An 'info junkie' by nature, he views PR as a multi-dimensional platform, interwoven into the marketing plan. His particular passion for general knowledge guides his lateral thinking and desire to 'let everyone know'. He is passionate about social media; its nuances and developments.